Sexy Games To Play With Your Fuck Buddy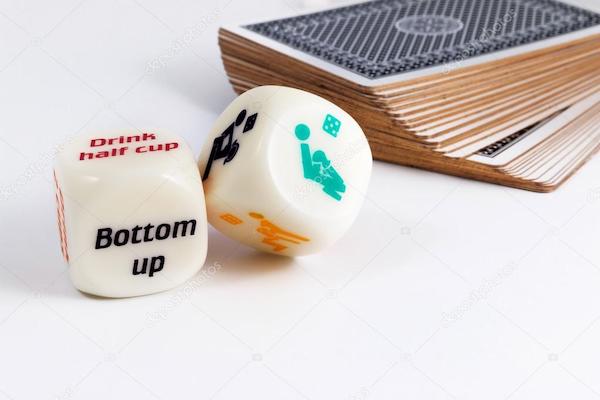 Do you know that a survey in 2016 reveals, partners involved in experimental sex has enjoyed the action far better than the ones indulging into traditional sexual activities? When we are talking about experimental sex, we are talking about oral sex, more sex positions, and using sex toys. And you know what – sex games play a crucial role in maintaining a healthy sex life. In fact, many couples subscribe to sexual books and magazines to learn new sexual games. The best part is that sex games can be tailored as per the participants' choice. If you use casual dating sites like HookupBay, you can sex chat with potential partners and propose the sex game of your choice.
Below, we will outline a wide range of sex games. While some of them involve accessories, others depend solely on your imagination. However, we just have one caution to start with. Make sure that both you and your partner are open and comfortable to play the games. After all, consent is the first rule of sex, right? Of course you can always Skip The Games, so to speak.
Couple Sex Trivia Game
Communication is the sexiest thing in the world. Yes, it's not nudity, but communication. However, starting sexual communication can be intimidating and awkward even for the couples involved in a long relationship. The level of embarrassment rises when the communication doesn't have any shield of texting. To reduce the embarrassment of face to face sexual communication, we got a cool game here names Talk, Flirt, Dare!
Yes, it's a pack of cards. The cards are segmented into three levels – flirty, naughty, and sexy. Start with little flirting, get naughty, and finally, get to the game! The adult sex game of couple trivia is extremely popular for many couples. Go on, try it on your own!
Position of The Day
Count with us – how many sex positions do you know? 10? 15? Did anyone say 366? We bet not! How about learning while playing? That's the best sort of practical lesson right? This game named Position of the Day Playbook is a guidebook for you. It has 366 new types of sex for you to try every single day of the year? Why 366? Well, leap year!
Here's a quick note. Changing new sexual positions advances climax and ensures awesome orgasm. It doesn't only involve physicality but also has a psychological impact. However, before bending your body in a given manner, make sure that you have a flexible body. Exercise is a must for some positions. Otherwise, you may run into deep trouble! Try this one out with your next Snap Fuck hookup.
Goal Based Sex
Success comes with a solid objective. This game is all about setting a goal. Wondering what the goal is? To have more sex! Oh, and better! The game encourages you to have more sex in various types of places (cars, bathrooms, guest's bedroom!), in various types of positions, having multiple orgasms, including more sex toys – imagination knows no bound. If you win the game, you get more sex! And if you lose? What about punishment sex! That's the best part about the sex game – it's win-win for you!
Indulge Me in Pleasure Set
Do you love blindfold? Yup, the game is all about that! Blindfold your partner and let him/her guess what you are touching them with, which food you are feeding them, how are they teased – use anything and everything. With each correct answer "reward" them or "punish" them! You know what we mean! Find a sexy blindfold at a top online adult toy store.
Balance 2 Coins
Be it sex or life – balance is everything. Okay, let's not be philosophical and describe the game. Bet your partner that they cannot balance two coins on their palms for a certain time period, say 10 minutes. If they can, they can get you to do anything they want. And if they cannot, it's your turn to "punish" them. See, this is the beauty of any adult sex games. You can turn anything and everything into a sex game if you have real ripe imagination!
Sex Board Game
Sex board games are a real craze these days. Play Nooki Couple's board game. Equipped with props, cards, board, and a dice – the game will surely keep you active all night long! Our suggestion? Try it on the weekend, cause those puffy eyes in the morning may not impress your boss at the office!
Sexy Jenga
How can we end the list without mentioning the classic one! Get your hands on a Jenga board and write command in each block. Start with "lick my ear" and end just whatever you want. You and your partner have to remove the blocks alternatively and perform the tasks written in the block. Make sure that both of you participate in preparing the list so that your pleasures are not overlooked!
There you have it, some sexy games to try out with your fuck buddies. Let's keep casual sex fun!